Maurice de Mauriac was founded by Daniel Dreifuss in 1997 and its atelier is open to public at Tödistrasse 48, in Zurich; Daniel's sons Massimo and Leonard are heading the independent company since 2020 and were recently joined by their sister Masha.
The Zurich watchmaker is famous for its exclusive series of mechanical watches featuring unique designs, a customizable approach, straps of the highest quality and robust movements tested by generations of watch lovers. Since its inception, Maurice de Mauriac timepieces have interested collectors and watch lovers from around the world and been featured globally in watch, design, and news media.
We love what we do: mechanical watches
When Daniel Dreifuss was a banker, in New York, his life was fast. Time was money. It was at that time the financial system collapsed. However, Daniel Dreifuss did not. He turned away from money and towards time. A time staged spectacularly by mechanical watches. After many years living in New York, the man from eastern Switzerland had returned – to make base in Zurich. In 1997, he registered the Maurice de Mauriac brand. Since then, he has enjoyed the deceleration of careful watchmaking and has been internationally. Time is now love – but in a reformed way.
In 2021, he let go of what has captivated him for so many years. He retires backstage and hands over the responsibility to his sons Massimo and Leonard. Together they performed and quickly made a name for themselves in the industry – the Watchbros.
The home of watches: Here they are designed, created, and enjoyed with family, friends and customers.
Where time becomes space: The Atelier of Maurice de Mauriac. Before you enter Maurice de Mauriac's atelier, watches are still watches. Afterwards, they are so much more: time catchers, time tamers, time keepers, time orchestrators, time users and time wasters. Maurice de Mauriac watches have a temperature, smell like artwork, are excitingly tactile, can be heard and are a feast for the eyes – they tell stories. For watches to become intense, sensual experiences, they need a space in which they are also allowed to unfold this sensuality – at Maurice de Mauriac's workspace on Tödistraße 48 in Zurich.
The Atelier is dominated by the university table. People from all over the world, espresso, materials, curiosities, devotional objects, Daniel Dreifuss, his sons Massimo and Leonard, customers, friends, knowledge, experience, time, and watches come here together. This is where knowledge is created, knowledge is shared, ideas are curated and, ultimately, the soul of the brand Maurice de Mauriac and its watches is worked on every day.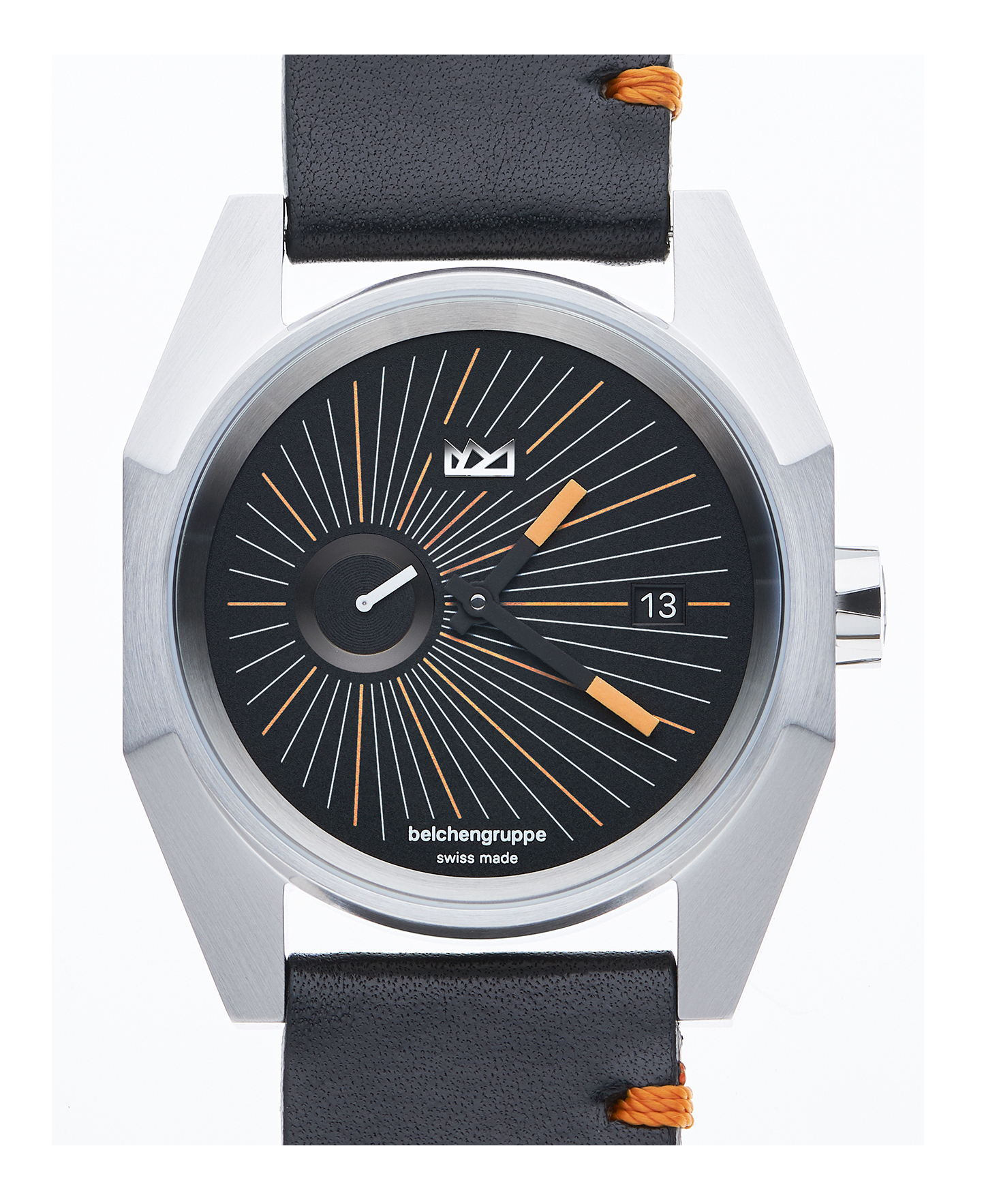 A watch brand founded by a designer should be right on the edge of creativity - That's exactly what seems to have...
read more