The Chopin Brand was inspired by the many dimensions of the composer's work and life. By combining the history of Chopin's achievements with our passion for watchmaking, the brand elegantly represents the composer's genius and depth. Under the guidance of the Frederic Chopin Institute, the brand carefully works to represent the composer's heritage.
Manufacture
A precious partner of the Chopin brand, the prestigious company was founded in 1902 in La-Chaux-de-Fonds. The city lies in the Jura mountains of Switzerland, a few kilometers south of the French border. The 2009 UNESCO World Heritage Site is known for its undeniable contribution to the development of global watchmaking. The family-owned company focuses on tradition while continuously striving to improve its craftsmanship. Schwarz Etienne has functioned as a completely independent manufacturer since 2007, producing mechanisms according to its own patents and ensuring the production of 100% in-house watches. Consistent adherence to the company's values ​​has provided it with a reputation of being one of the best watch manufacturers in the world.
Designer
Founder and artistic director of the prestigious and world-renowned NeoDesis design studio. An outstanding expert, Tschumi has been recognized and awarded as an exceptional designer in the field. The devoted, passionate artist has over 20 years of experience in designing luxury watches for a number of brands, including Breguet, Hublot, Czapek, Harry Winston, Greubel Forsey, and Hermes. Tschumi's success lies partly in his exceptional ability to listen to his partners, combined with his undisputed expert knowledge in luxury goods. He grasps the needs of his clients and translates their visions into incredible designs.
A STRICT LIMIT ON PRODUCTION
Obtaining a license from the Frederic Chopin Institute for creating a watch named after the famous composer is both a source of pride and an immense responsibility. The Institute not only strives to promote Chopin's image, but also fiercely protects it. For this reason, the annual production of Chopin brand watches is limited to 56 pieces. Each piece is a product of the highest quality of workmanship, characterized by rigorous attention to detail, and representing a beautiful commemoration of the composer's incredible achievements.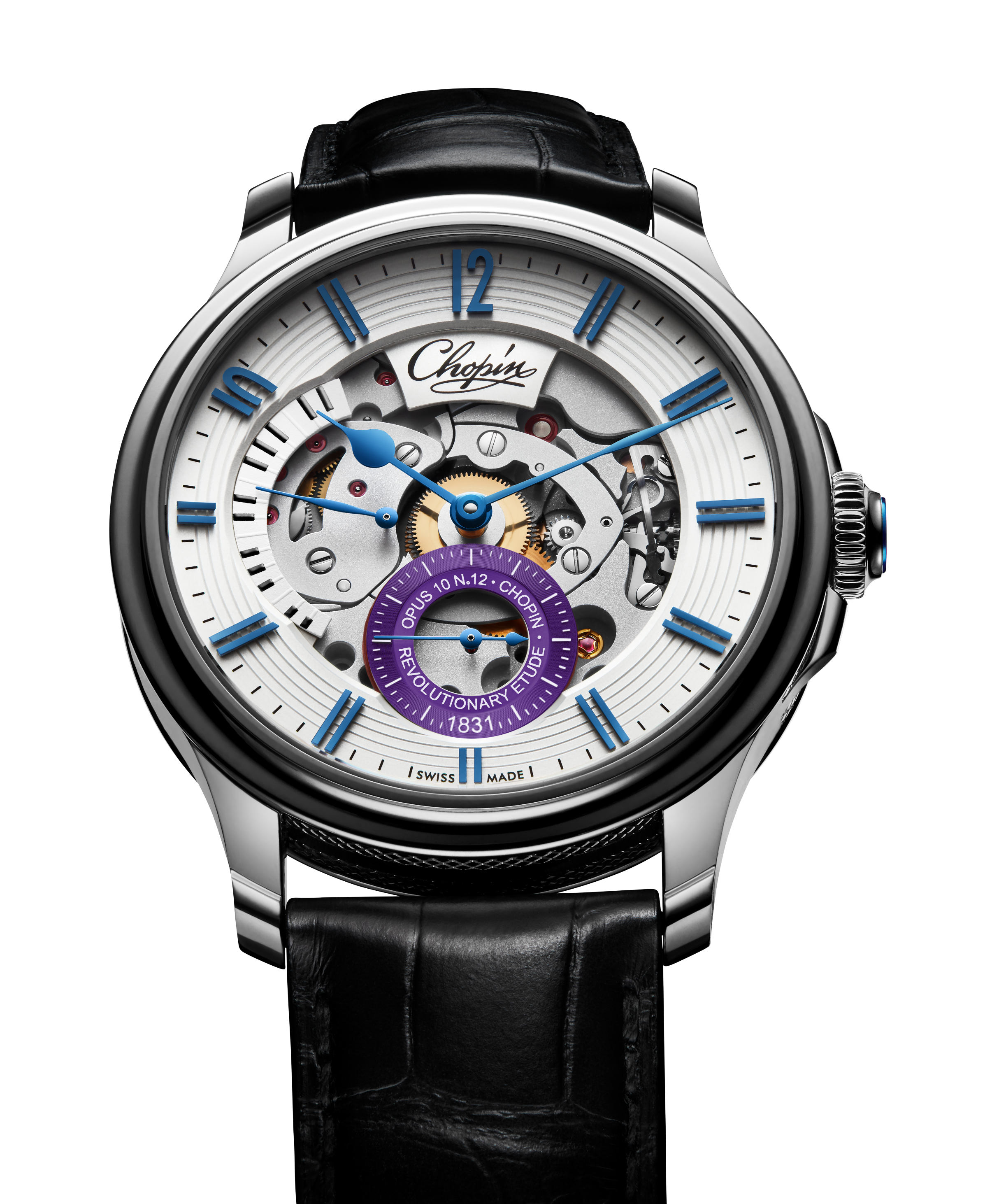 "Polish" and "Swiss watchmaking" are not words often heard in the same sentence, however, the 2 have come together to...
read more