ArtyA is an independent brand that encapsulates the creativity and free spirit of its founder Yvan Arpa. Complicated, atypical, sometimes rebellious, always innovative, ArtyA's horological style has proved to be a pillar of Geneva's creative watchmaking scene for over a decade.
ArtyA is 100% independent, created in 2009 in Geneva. It is the brainchild of one man: Yvan Arpa. After holding a number of positions with institutional brands, where he created designs that have now become iconic, he broke free to give free rein to his imagination.  He is disruptive and deliberately provocative, always exploring unusual materials (butterfly wings, revolver bullets, lightning-struck iron, cigars, etc.) in exclusive designs with reinvented grand complications.  In Yvan Arpa's hands, a watch becomes a unique cult object, aimed at an audience that cares about exceptional authenticity, creativity and craftsmanship. ArtyA creates prestigious timepieces with passion, and they evoke an equally passionate response in their chosen audience. The company slogan says it all: "Manufacture of Emotions".
ArtyA's philosophy is to create unique and unexpected pieces that evoke a sense of wonder. The brand has always had the ability to absorb watchmaking traditions, in order to express them in a unique way, with boundless creativity and emotion. When Yvan Arpa created ArtyA it was to give his inventive imagination freedom to express itself, free of stereotypes and watered-down artistic guidelines. Always under intense scrutiny, and usually followed by the rest of the industry (journalists coined the term "Arpanisation" to describe the way the watchmaking industry incorporates historical relics into watch design), Yvan Arpa explores different shapes and materials. His vast universe is expressed in forms that draw inspiration from pop culture and modern technology, where watchmaking rubs shoulders with art, where the hardness of titanium is equalled only by the finesse of the engravings carved into its surface. Where his wife and creative partner brings grace and lightness to the work with painting, coral and butterfly wings, Yvan Arpa explores tourbillons, minute repeaters, skeletonisation and, most notably, sapphire, of which he was a pioneer, and of which he remains one of the most innovative specialists.
All ArtyA Masterpieces are recognizable at a glance due to their distinctive, creative, passionate, epicurean and original style, cultivating a philosophy of ultimate luxury filled with pure, uncompromising emotion, year after year.
From a mechanical standpoint, ArtyA masters every aspect of the historical knowhow of this age-old industry, from three-hands models to perpetual calendars and tourbillions, from minute repeaters to simpler skeletonized mechanical movements.
One final characteristic of ArtyA is the constant evolution of the brand and its models – collections stay, but the watches are all very limited in number, with many of them being unique pieces.  Yvan Arpa makes them live and progress every month, every quarter, every year; the manufacture's brainstorming never stops.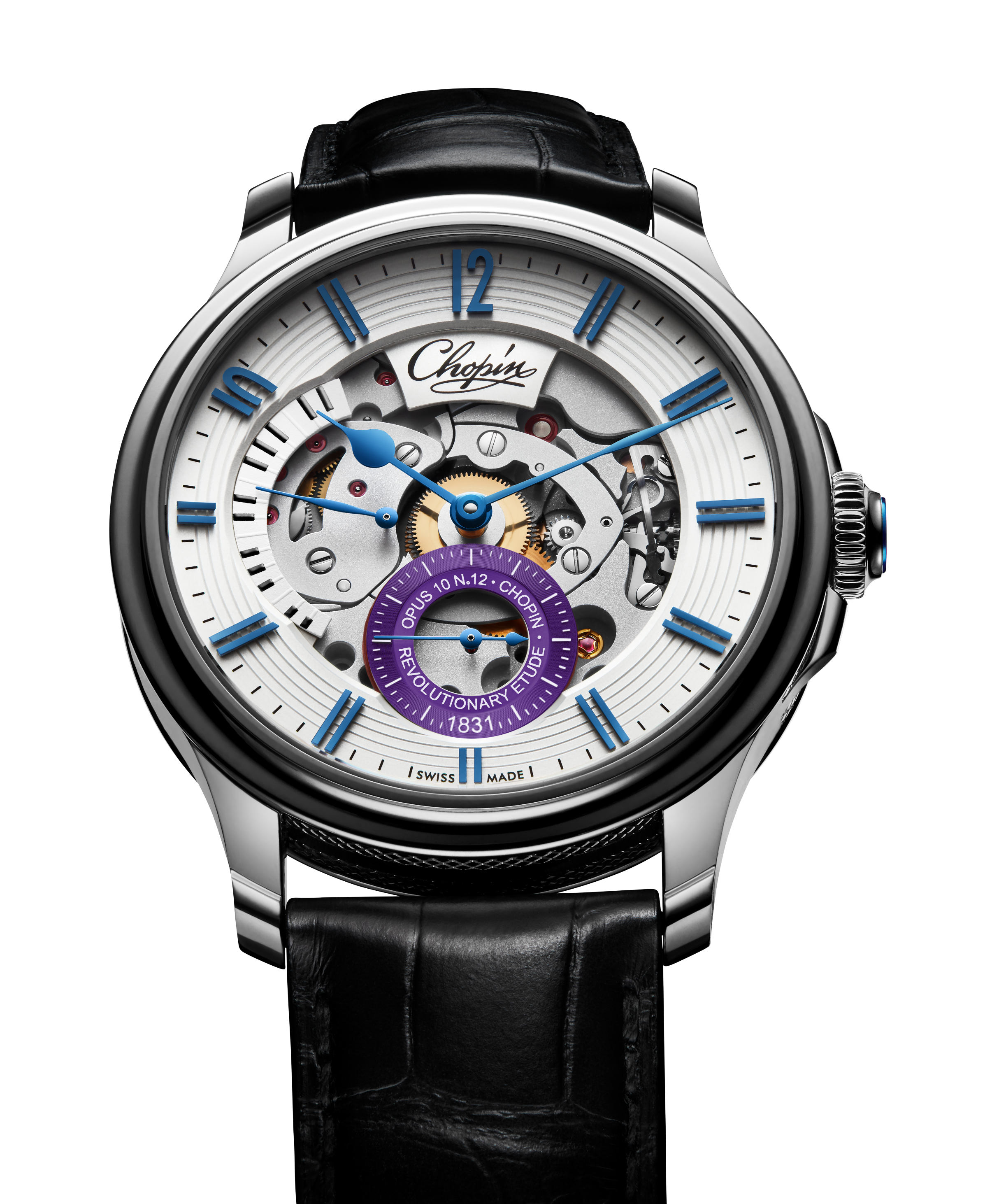 "Polish" and "Swiss watchmaking" are not words often heard in the same sentence, however, the 2 have come together to...
read more